Exhibition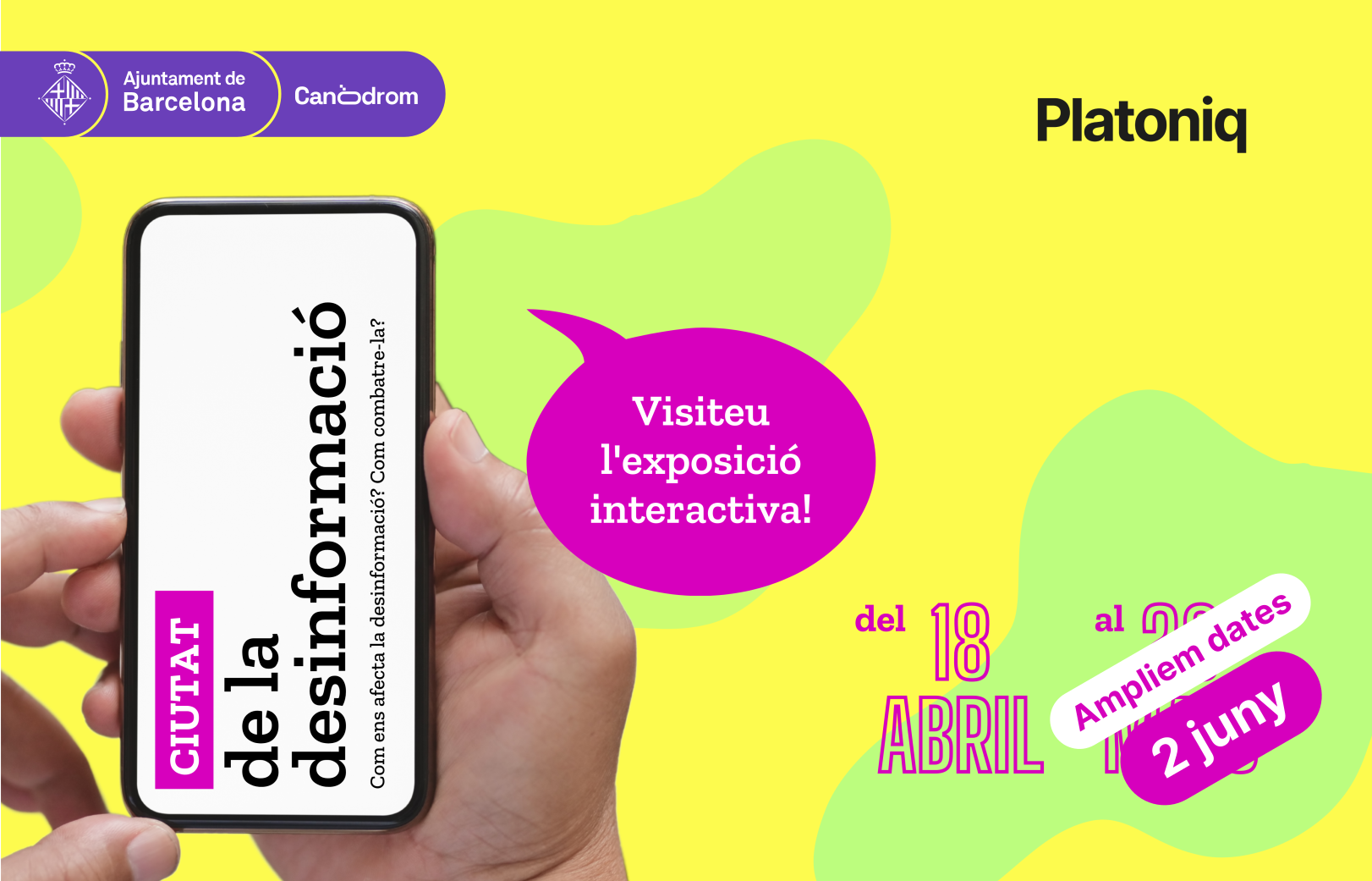 -
In the City of Disinformation you never know what is true and what is false. Explore the city, go through every corner and walk through a maze of endless news to learn how to identify and combat fake news.
Nowadays, anyone can publish a piece of news and have it received on thousands of devices in a matter of seconds, without validating its veracity. How much news do you receive on your phone a day? Which are true, and which are built on a big lie?
In this exhibition, travel from the screen to the physical world: cross the border of the "Disinformation City", discover the different types of information hidden behind each building and the impact that disinformation can have on our society and our lives.
Through interactive activities and games you will be able to show your feelings about fake news, measure the impact of misinformation and identify warning signs to make informed decisions.
Join the fight against fake news!
Free visits, Monday to Friday from 5 to 8pm