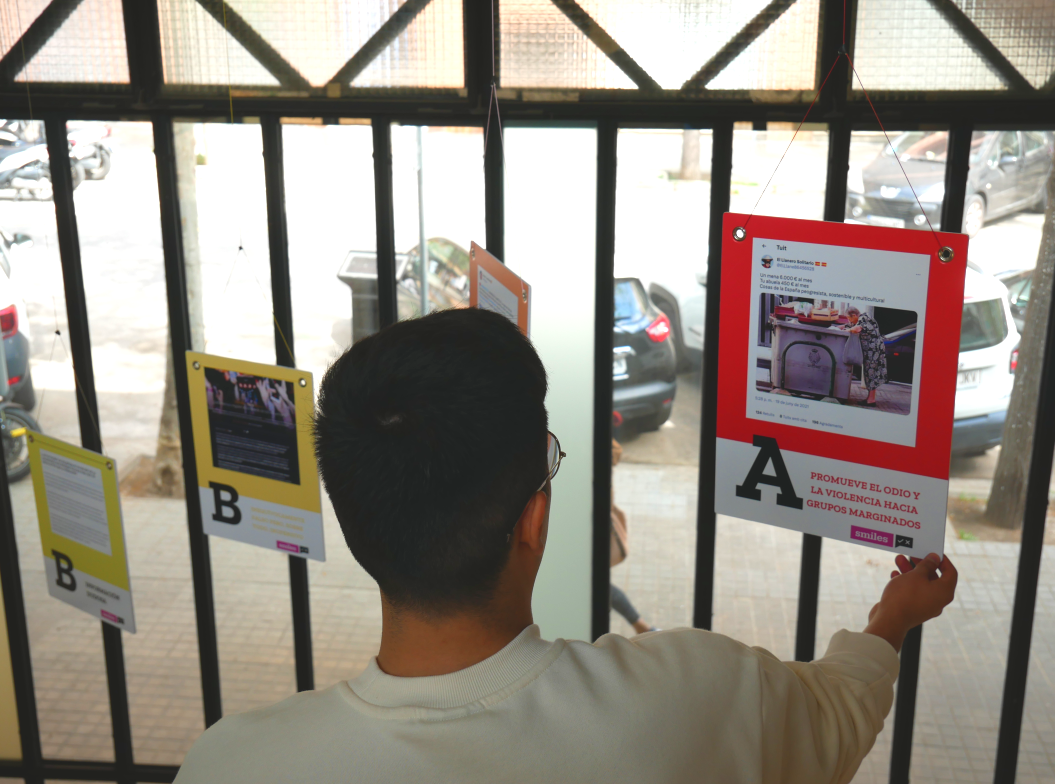 Fake news are at the core of Canòdrom's new exhibition, whose objective is to combat the spread of disinformation through the media literacy of young people. The participatory exhibition, showcased as a metaphor of a city, can be visited from April 18 to May 26. It gives tools to make informed decisions, aimed at young people, and not so young.
"An Unaccompanied Migrant Teenager is paid €6,000 a month. Your grandmother earns €450 a month". These types of messages that we regularly find on the networks promote hatred and violence towards groups of people at risk of social exclusion. We usually don't fact-check them and instead take them as true facts. This data is one of the fake news gathered as part of the exhibition The City of Disinformation organized by the Canòdrom – Center for Digital and Democratic Innovation and Platoniq Foundation. The exhibition opens on April 18.
Currently, anyone can publish a piece of news and -without fact-checking- have it received on thousands of devices in a matter of seconds. How much news do you receive throughout the day on your phone? Which ones are true and which ones are built on a big lie?
A Walk Around the City and Its Lies
In the City of Disinformation you never know what is true and what is fake. Or do you? Explore the city, take every corner and walk through a maze of endless news to learn how to identify and fight back fake news. The metaphor of a city allows changing the paradigm on how we understand fake news and its impact on society, especially on young people.
Fake news can affect people at different levels. From false but harmless data, to news that polarize people, and even the promotion of hate and violence: the maximum degree of danger for our democracies.
The exhibition begins with a journey through the City of misinformation. During the tour, we find different degrees of fake news that trigger certain emotions. Visitors explain how the news make them feel. Next, we learn more about the dynamics of fake news: how it spreads, its techniques and examples from the past. Because fake news does not belong only to the digital sphere, despite the fact that the Internet has greatly facilitated its rapid spread. Finally, we activate the speculative part: we invite you to write a postcard with a piece of fake news set in 2050. In addition, roll the memes dice to activate your most imaginative self and use the knowledge acquired during the itinerary.
Practical Information
The exhibition opens from April 18 to May 26
Visiting hours: Monday to Friday, from 5 pm to 8 pm
Guided Tours
April 18, 11-12 am
April 27, 11-12 am
April 28, 6-7 pm
More information and registrations to the guided tours
The exhibition is designed and produced by Platoniq Foundation with the support of Canòdrom - Center for Digital and Democratic Innovation.