Summer notebooks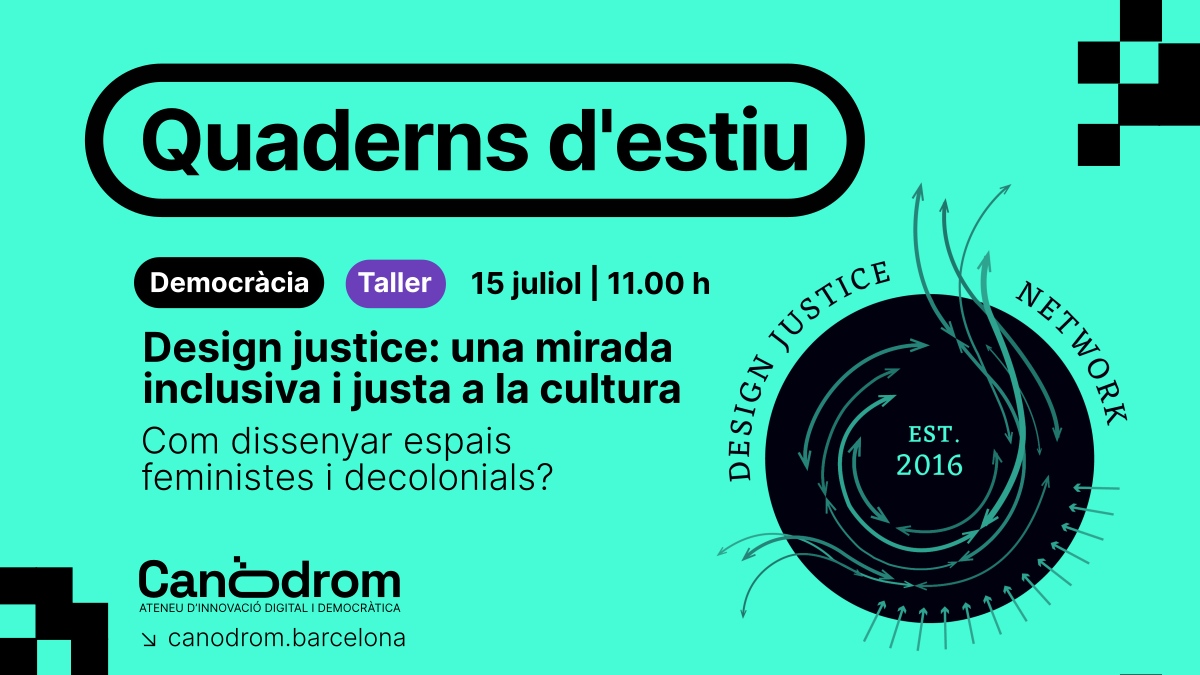 -
Opening the doors of cultural and community spaces is not enough to foster participatory and democratic spaces for all kinds of views. How can we promote processes that are truly open to all groups, and that do not reproduce the inequalities of the system?
Design Justice is a creative and analytical tool that aims to dismantle the structural inequalities that we have internalised: a commitment to design feminist and decolonial proposals. In this session we will apply the methodology of Design Justice when designing collective processes that seek to include a community and participatory perspective, in a particularly feminised and precarious sector such as the cultural sector.
During this session:
We will get to know the framework according to which Design Justice is defined.
We will put Design Justice into practice by applying it to our context.